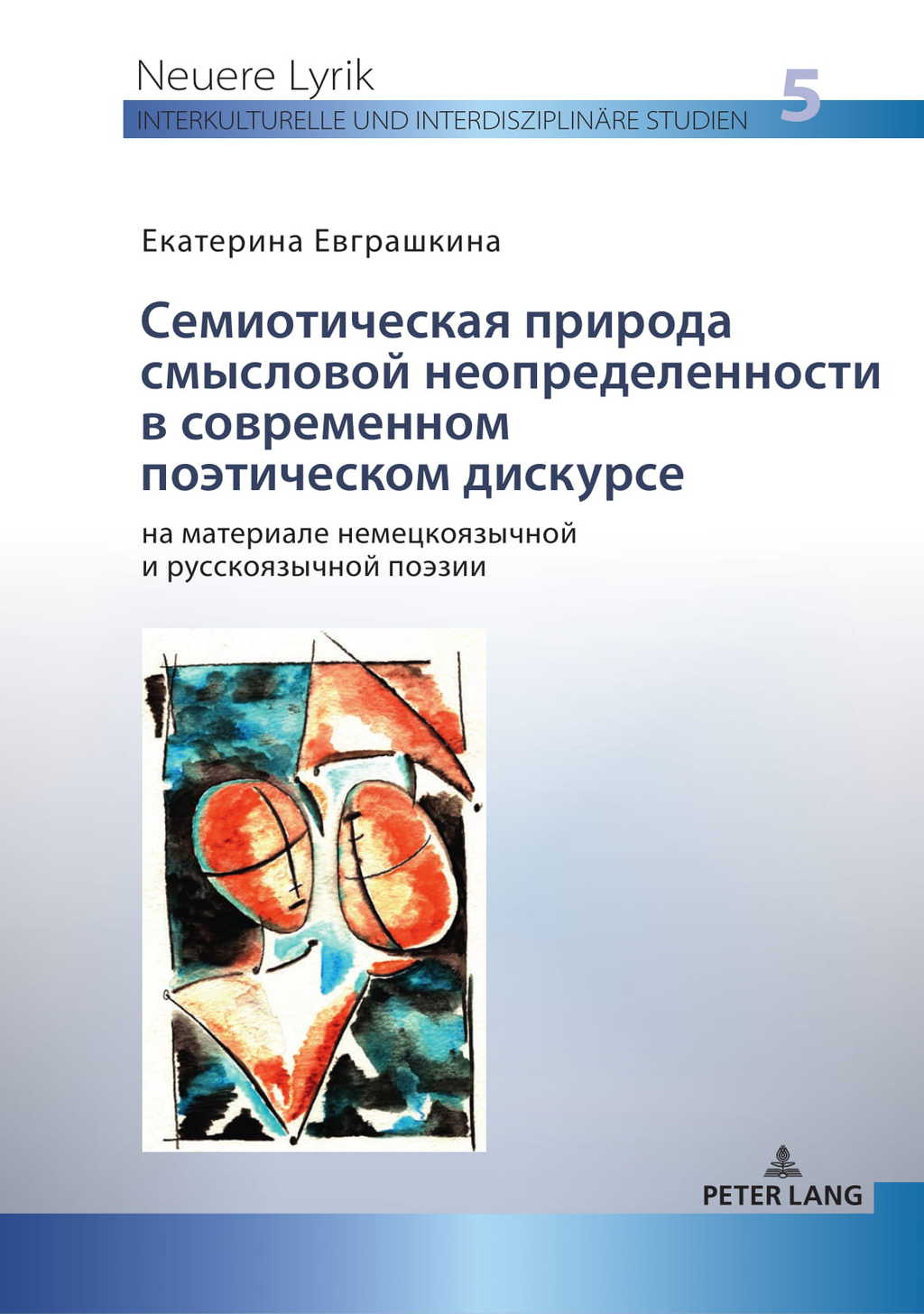 Series "Neuere Lyrik" Volume 5: Семиотическая природа смысловой неопределенности в современном поэтическом дискурсе
---
The publication was produced within the framework of the DFG project "Typology of the Subject" and the DFG Research Group "Russian-Language Poetry in Transition":
Semiotische Natur der semantischen Unbestimmtheit im gegenwärtigen poetischen Diskurs (am Material deutsch- und russischsprachiger Dichtung) (engl. : Semiotic Nature of Semantic Indeterminacy in Contemporary Poetic Discourse (on the Material of German and Russian Poetry))
Berlin 2019, Volume 5 of the series "Neuere Lyrik – Interkulturelle und interdisziplinäre Studien"
Content description in Russian:
Семиотическая природа смысловой неопределенности в современном поэтическом дискурсе (на материале немецкоязычной и русскоязычной поэзии):
Поэзия – это творческое исследование семиотических возможностей языка и поле функционирования сложных нетривиальных смыслов. В основе смыслопорождения в герметичном поэтическом дискурсе лежат процессы подвижного семиозиса, в котором отношения стабильности между означающим и означаемым поставлены под вопрос, а сила тяжести перемещена на интерпретанту, и смысловой энтропии как интенсивного приращения смысла с невозможностью сформулировать его конечное состояние. В книге на материале текстов на немецком и русском языках рассматриваются разнообразные проявления поэтического герметизма в актуальной поэзии, а также семантико-синтаксические механизмы и прагматический потенциал смысловой неопределенности – от неуловимого намека и неразрешимой двусмысленности до нонсенса и тайнописи.
You can access the book cover via  this link.
---