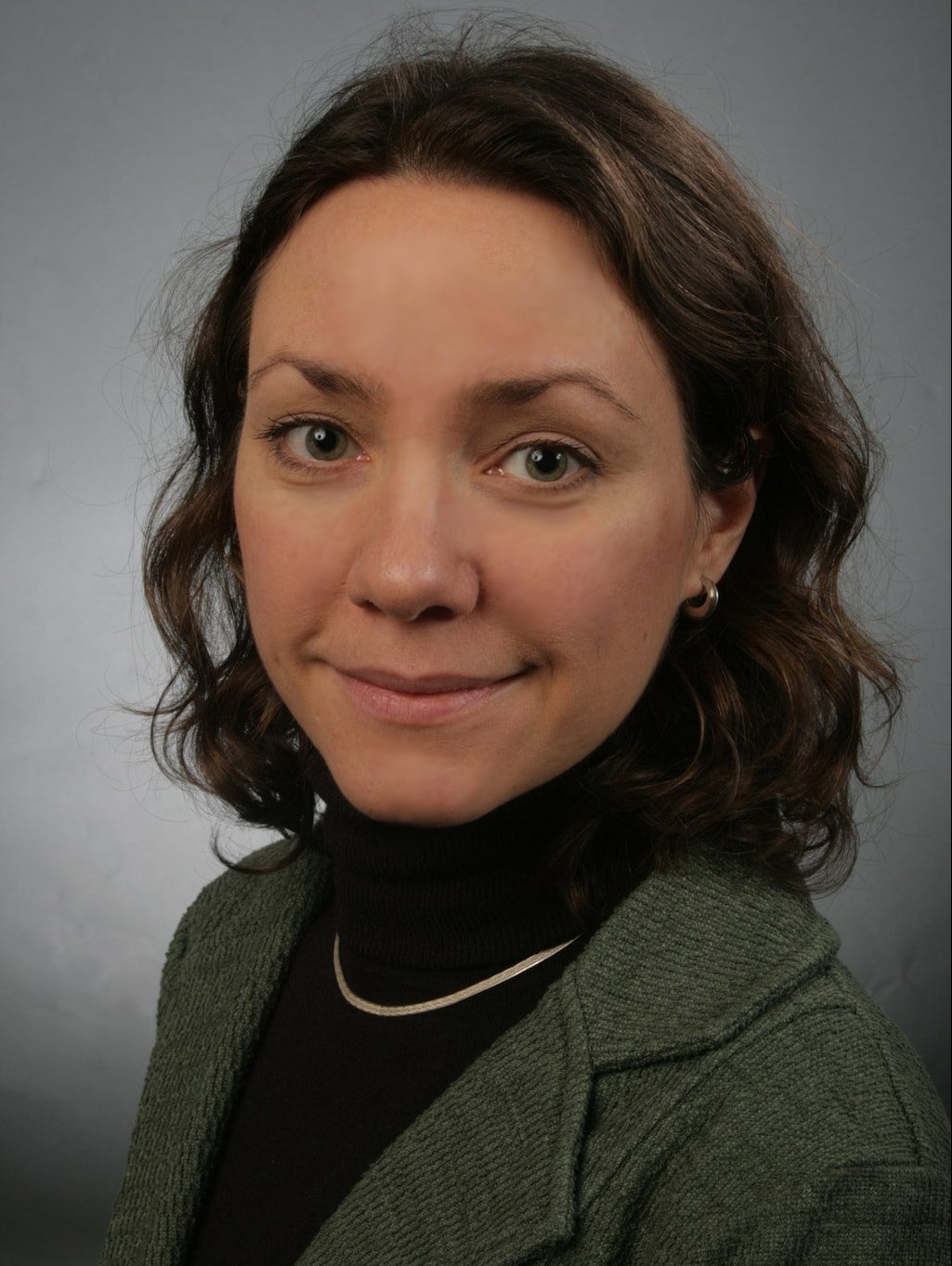 Dr. Angelika Schmitt
Postdoc
Start of activity:
01/09/2018
Email:
schmittan@uni-trier.de
Phone:
+49 651 201 4938
Room:
DM 117
Project Affiliation:
F3-Transition of culture/cultures
Research Focus:
Russian realism
Russian symbolism
contemporary Russian poetry
transcultural studies
Current Research Projects:
Poetical expressions of contemporary spirituality in a transcultural context –
Here you can find an abstract of Angelika Schmitt's research proposal
Publications:
New Publications:
Ein Beitrag zur "Poetik des Transitorischen". Metaphysische Perzeption und die Faktur des lyrischen Sprachgebildes bei Elena Švarc und Gennadij Ajgi. In: Fechner, M. / Stahl, H. (Hgg.): Subjekt und Liminalität in der Gegenwartsliteratur.  Bd. 2: Das liminale Subjekt in der Gegenwart: Schwellengänge, Gattungstransitionen und Grenzerfahrungen.  [=Neuere Lyrik. Interkulturelle und interdisziplinäre Studien. Volume 8.2]. Berlin 2020. 465-495.
Eва Лисина: Геннадий Айги и религия – воспоминания сестры. Вступление Ангелики Шмитт // Волга. 7, 2020. Link.
Die "Gedankenkunst" des lyrischen Schöpfertums. Metaphysische Aspekte in der Poetik Ol'ga Sedakovas. In: Internationale Zeitschrift für Kulturkomparatistik. Vol. 1, 2019: Lyrik und Erkenntnis. Edited by Ralph Müller und Friederike Reents. P. 211-242. Link: https://izfk.uni-trier.de/index.php/izfk/article/view/29/15
You can find a full list of publications here.
Project-based Achievements:
A list of project-based archivements can be accessed via
this link
[in German].
Career:
Current Position
Research assistant
Academic Qualifications and Employments
2014-2017: Doctorate with Prof. Dr. Henrieke Stahl at the University of Trier, Slavic studies
2010-2017: Research assistant at the Institute for Waldorf Education, Inclusion and Interculturality at Alanus University, Mannheim, in the project "Perspectives and Concepts of Interreligious Dialogue and Learning. Contributions from Anthroposophy and Waldorf Education"
2010-2012: Teacher of Russian Language and Circus at the Intercultural Waldorf School Mannheim-Neckarstadt
2009-2012: Training as a teacher at the Academy for Waldorf Education, Mannheim
2003-2008: Diploma in Slavic studies with a qualification in economics at the University of Mannheim (Germany)
2000-2008: Master of Arts in slavistics and philosophy at the Ruprecht-Karls-University Heidelberg (Germany)
1998-1999: Training as circus artist at the Moscow State Circus School GUZEI (Russia)
Further Details: