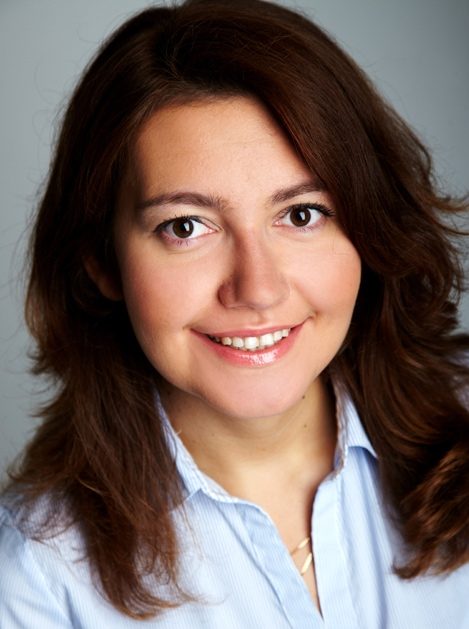 Dr. Anna Fees
Coordinator
Email:
anna.fees@uni-trier.de
Phone:
+49 651 201 3583
Room:
DM 9
Project Affiliation:
F4-Transition of society/societies
Research Focus:
literary studies
contemporary poetry
political poetry
contemporary Russian, Ukrainian, and American poetry
Current Research Projects:
Here you can find an abstract of Anna Fees' research proposal.
Publications:
Recent publications:
New Media and the Liminal Subject in Contemporary Ukrainian Poetry (Dmytro Lazutkin's Poem "Requiem" and its Versions on YouTube). In: Reihe "Neuere Lyrik", Band 8.2: Schwellenzeit – Gattungstransitionen – Grenzerfahrungen; Sergej Birjukov zum 70.Geburtstag. 2020. DOI: https://doi.org/10.3726/b17545. Online unter: https://www.peterlang.com/view/title/74104

Язык как культурный герой в поэтическом сборнике Александра Кабанова( "Language as a cultural hero in the poetry volume of Alexander Kabanov"). In: Критика и семиотика (Kritik und Semiotik) 1/2019. 40-52 (DOI 10.25205/2307-1737-2019-1-40-52). Open Access Link: http://www.philology.nsc.ru/journals/kis/article.php?id=523
Subject and Space in Contemporary Ukrainian Political Poetry. In: Proceedings of an Interdisciplinary Conference: People and Cultures in Motion: Environment, Space and the Humanities. College of Liberal Arts, National Chengchi University. Taipei, 2017.
Social Media in Ukraine's Poetry and Politics. In: Russian Literature CFP: Digital Humanities and Russian and East European Studies (is in peer-review).
Формы субъектности в современной украинской гражданской поэзии. // Формы субъектности в современной гражданской украинской поэзии (2013-2015).
Project-based Achievements:
A list of project-based archivements can be accessed via
this link
[in German].
Career:
Current Positions
Postdoc
Academic Experience
April 2014-September 2017: University of Trier, Master of Education in English, Russian, Pedagogical Science
April 2014-April 2017: University of Trier, Bachelor of Education in English, Russian, Pedagogical Science
September-October 2016: Internship in the English Department at California Polytechnic State University, San Luis Obispo, California
May 2016: Ph.D., Borys Grinchenko Kyiv University. Dissertation topic: "Tendencies of Development of Classical German Universities"
March-April 2016: Research sojourn at Waseda University, Tokyo, Japan
Since May 2015: Graduate Assistant at the Department of Slavic Studies, University of Trier, Germany
Since October 2015: Teacher of Russian at the Language Centre, University of Trier
Since October 2015: Teacher of Ukrainian at the Department of Slavic Studies, University of Trier
2011-2015: Postgraduate studies at Borys Grinchenko Kyiv University
2011-2014: Master of Arts in North American Studies, University of Trier
2008- 2012: Program Coordinator in the International Department, Borys Grinchenko Kyiv University, Ukraine
March-April 2012: Advanced English course, CCLA language school, San Luis Obispo, California
2009-2011: English Instructor at Borys Grinchenko Kyiv University, Ukraine
2007-2008: Baden-Württemberg Scholarship, Pädagogische Hochschule Heidelberg (University of Education), Heidelberg, Germany
2006-2008: Master of Education, Borys Grinchenko Kyiv University, Ukraine. Qualification: Teacher of English, German and literature
2002-2006: Bachelor of Education, Borys Grinchenko Kyiv University, Ukraine. Qualification: teacher of English, German and literature