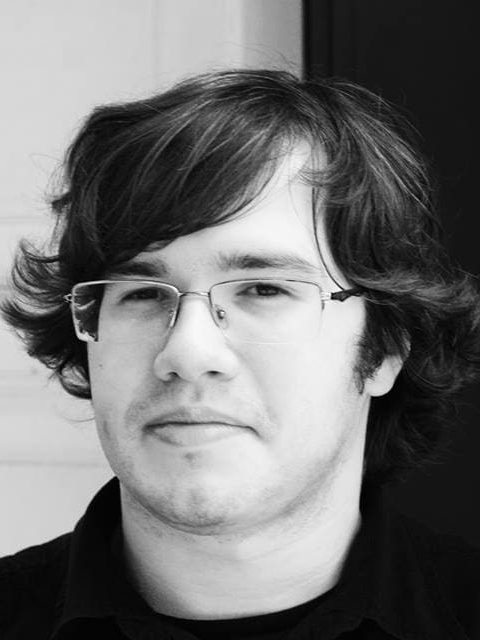 Dr. Kirill Korchagin
Active for the Research Team in Trier:
15/01/2019 - 15/07/2019
Country:
Russia
Email:
stivendedal@gmail.com
Project Affiliation:
F1 – Boundaries between genre(s)
F3 – Boundaries between culture(s)
Research Focus:
Russian poetry
Newest poetry
Metrics
Corpus linguistics
Metric typology
Anthropology of literature
Subject and subjectivity in Russian poetry of the XX-XXI centuries
Intermediality and interdiscursiveness in poetry
Current Research Projects:
An abstract of the fellow's current project can be accessed via this link.
Publications:
A list of publications can be accessed via this link.
Project-based Achievements:
A list of project-based archivements can be accessed via
this link
[in German].
Career:
Senior Researcher Candidate of Philology
2016: Co-founder of the Poetry Subcorpus of the Russian National Corpus; Co-author of the "Poezia" textbook
Since 2013: Co-editor of "Vozdukh" poetry magazine
Since 2012: Senior Research Fellow, Russian Language Institute of the Russian Academy of Sciences
2016: Senior Lecturer, Department of Theoretical and Applied Linguistics, Moscow State University. Co-editor of "Translit" literary-critical almanac
2010-2018: Editor, Department of "Chronicles of Scientific Life" Executive Secretary of "New Literary Review" Postgraduate studies, Russian Language Institute of the Russian Academy of Sciences; Candidate of Philology Graduated from Moscow Institute of Radio Engineering, Electronics and Automation
Prizes and awards
2016: Book of the Year Award, category "Textbook of the XXI century", as co-author of the textbook "Poezia"
2013: Andrey Bely Prize, category "Literary Projects and Criticism", for a series of articles on contemporary literature