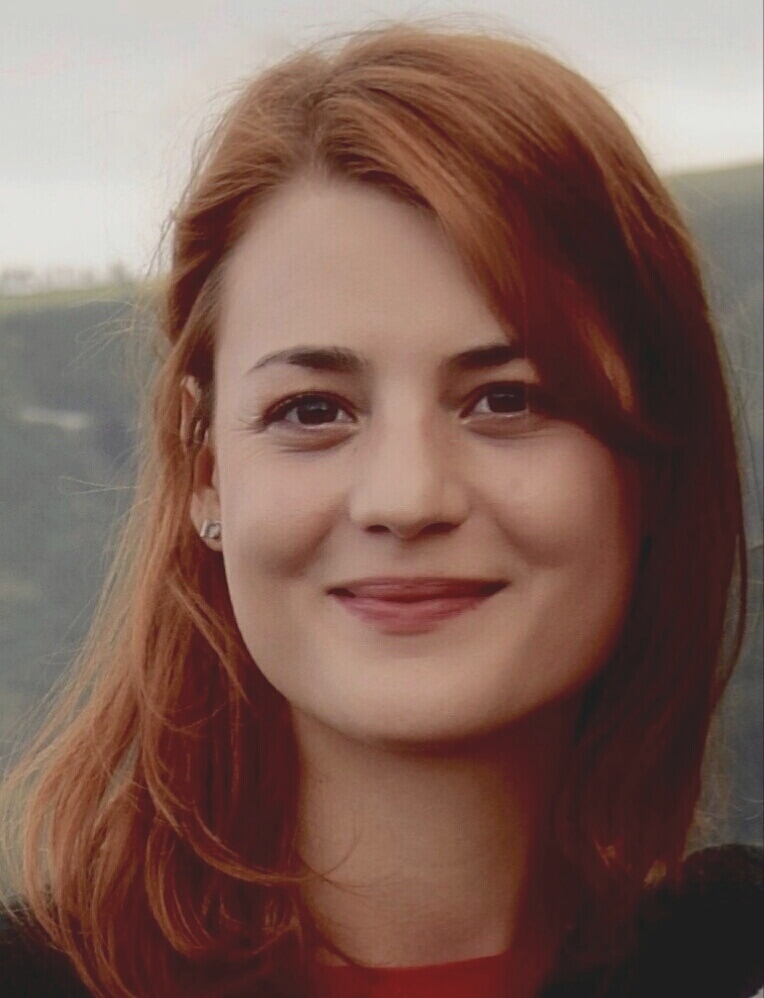 Hannah Schlimpen
Postdoc
Active for the Research Team in Trier:
01/07/2020 - 30/09/2021
Country:
Germany
Email:
schlimpen@uni-trier.de
Phone:
+49 651 201 4140
Room:
DM 6
Research Focus:
Argentinian Poetry
Recent Latin American Poetry
Spanish and French Renaissance and Baroque Literature
Publications:
Schlimpen, Hannah: 'Artes manticae' y geomancia en las literaturas francesa y española altomodernas, Berlin: Peter Lang, Trierer Studien zur Literatur, 2020, Vol. 51.
Schlimpen, Hannah: "(D)escribir y leer la ciudad: Sevilla como escenario en la literatura áurea", in: Chorographies. Les mises en discours de la ville, edited by Alex Demeulenaere, Folke Gernert, Nathalie Roelens & Steffen Schneider, Wiesbaden: Reichert, 2017, p. 37-48.
Schlimpen, Hannah: "Tratamiento y uso del léxico socialmente valorado: una incursión en la lexicografía del español dominicano", Romanistik in Geschichte und Gegenwart 21(1), edited by Andre Klump & Johannes Kramer, 2015, p. 35-62.
Estrategias picarescas en tiempos de crisis, edited by Amaranta Sagura and Hannah Schlimpen, conducted by Miguel García-Bermejo Giner and Folke Gernert, Trier: Hispanistik Trier, 2016, URL: https://www.romanica-treverensis.uni-trier.de/omp-3.1.2/index.php/RomanicaTreverensis/catalog/book/4
Career:
Current Position
Research assistant at the DFG-Centre for Advanced Studies (FOR 2603) "Lyric in Transition"

Academic Career
October 2016 – January 2020:   Doctoral studies in Spanish and French Literature, Trier University and Universidad de Salamanca (Cotutelle de thèse)
January 2016: Master of Arts in Spanish and French Philology, Trier University
November 2013: Bachelor of Arts in Spanish and French Philology, Trier University and Universidad de Sevilla

Professional Experience
October 2019 – March 2020: Lectureship in French Literature, Trier University
February 2016 – December 2019: Research assistant at the DFG project "Predictions between Occultism and Science", Trier University
June 2014 – January 2016: Student assistant at the Department of Romance Studies, Trier University
Scholarships
July 2019  – September 2019: Scholarship of the Stipendien-Stiftung Rheinland-Pfalz
February 2019 – April 2019: Herzog-Ernst-Scholarship at the Research Library Gotha, University of Erfurt
March 2017 – September 2017: Research grant "USAL en Red", University of Salamanca
September 2016 – December 2016: Scholarship of the Forschungsinitiative Rheinland-Pfalz