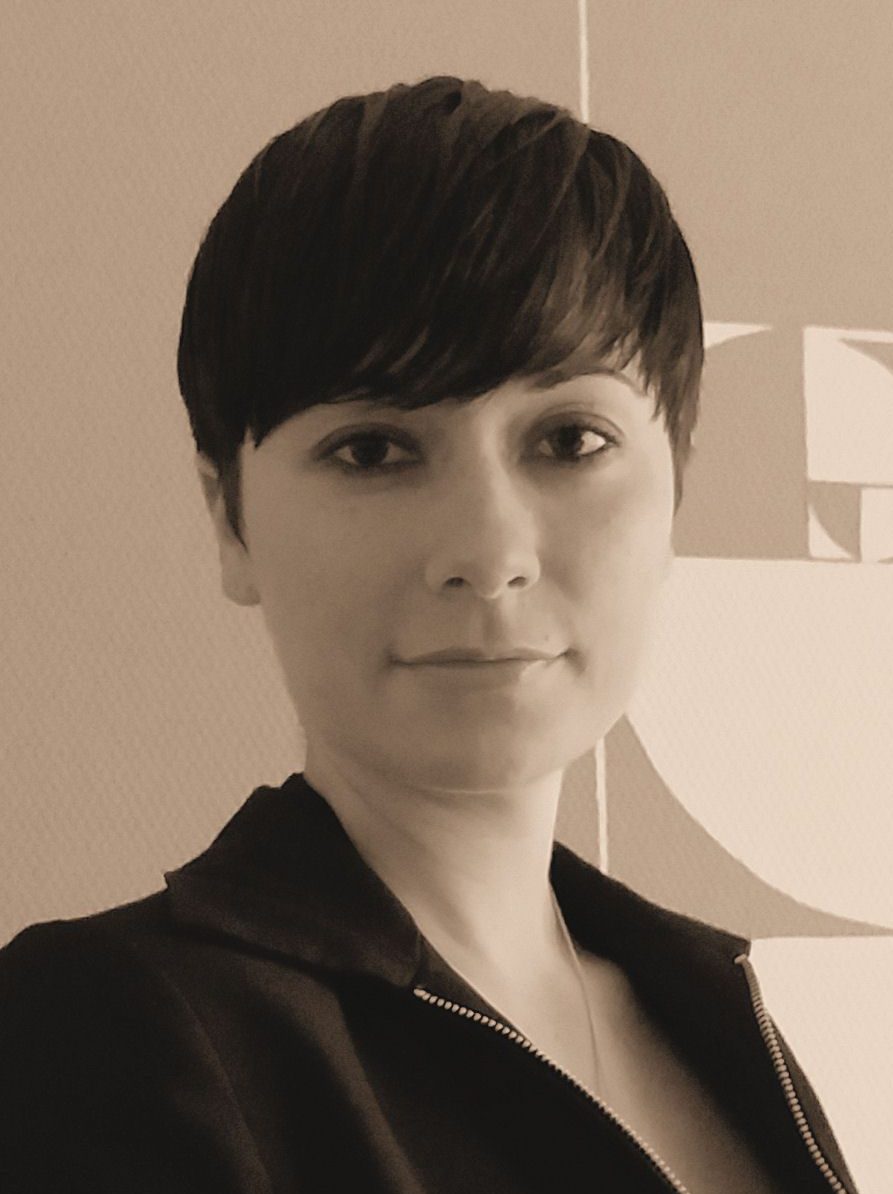 Emilia Tkatschenko
Postgraduate
Email:
s2emtkat@uni-trier.de
Phone:
+49 651 201 2185
Room:
DM 168
Project Affiliation:
F3 –

Transition of cultural boundaries

F4 – Transition

society boundaries
Research Focus:
Russian and German contemporary poetry

Cross-cultural German studies
Current Research Projects:
"Gewalt und Dissoziation in der zeitgenössischen deutsch- und russischsprachigen Gegenwartslyrik"
Here you can find an abstract of Emilia Tkatschenko's research proposal
Publications:
"und die Wahrheit ist etwas, was ich noch immer nicht erreichen kann": Melancholie und Erkenntnis in Friederike Mayröckers "habe die Hände (von) Melancholie". In: Poesie und Philosophie in Deutschland um 1800 und die Rezeption in der Gegenwartsliteratur. Ein Gespräch zwischen den Philosophen und Literaturwissenschaftlern. [in preparation].
Ein Schauen ins Tiefdunkle: Aleksandr Skidans "Распада меланхолический страж…". In: Humanities in a Changing World: New Ways, Globalization, Responsibility. [in preparation].
Eine Offenbarung im Verborgenen. Elena Švarc' При черной свече. In: Subjekt & Liminalität in der Gegenwartsliteratur. Ed. by Henrieke Stahl and Katharina Evgrashkina. [in preparation].
Kalejdoskop v stichach. K poėtike puanta v tanketke. In: Imidž, dialog, ėksperiment – polja sovremennoj russkoj poėzii. Ed. by Chenrike Štal' and Marion Rutc. München/Berlin/Washington D.C: 2013, S.497-509.
Project-based Achievements:
A full list can be found here.
Career:
Current Positions
Research assistant and doctorate student at the DFG-Centre for Advanced Studies "Lyric in transition" (FOR 2603)
since 2016: Research assistant, Trier University – department of German studies
Academic Experience
2017: Master of Arts – Slavonic and German studies
since 2016: Research assistant, Trier University – department of German studies
2014-2017: Master degree course of Slavonic and German studies, Trier University, Germany
2014: Bachelor of Arts – Russian and German Studies
2011-2012: participation in the Projekt "Deutsch-russisches philologisches Wörterbuch / Немецко–русский онлайновый словарь филологических терминов" (FiloSlov / ФилоСлов) – data obtaining and data administration
2011-2013: Student assistant, Trier University – department of Slavonic studies
2008-2014: Bachelor degree course of Russian and German Studies, Trier University, Germany