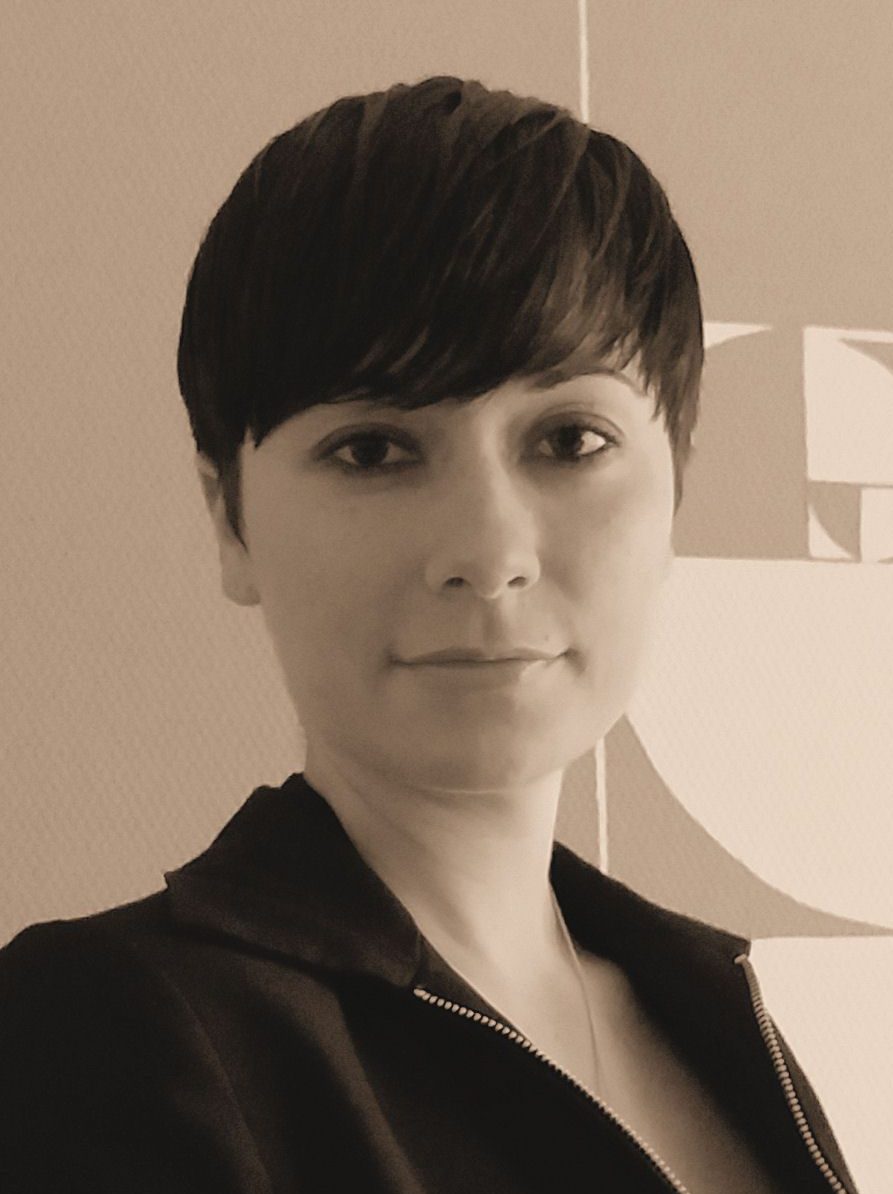 Emilia Tkatschenko
Postgraduate
Active for the Research Team in Trier:
01/07/2022 - 31/12/2022
Additional working period:
01/10/2017 - 31/12/2020
Email:
s2emtkat@uni-trier.de
Phone:
+49 651 201 2185
Room:
DM 168
Project Affiliation:
F3 –

Transition of cultural boundaries

F4 – Transition

society boundaries
Research Focus:
Russian and German contemporary poetry

Cross-cultural German studies
Current Research Projects:
"Grenzgänge – Gewalt und Dissoziation in der neueren deutsch- und russischsprachigen Lyrik: Exemplarische Analysen (Sergej Stratanovskij, Ulrike Draesner, Jaroslav Mogutin, Ann Cotten, Durs Grünbein, Elena Fanajlova, Friederike Mayröcker, Aleksandr Skidan)"
Here you can find an abstract of Emilia Tkatschenko's research proposal
Publications:
Eine Offenbarung im Verborgenen. Elena Švarc' Gedicht «При черной свече» ("Bei der schwarzen Kerze"). In: Lyrik und Existenz in der Gegenwart. Hg. von Angelika Schmitt und Henrieke Stahl. Berlin: 2021. [=Neuere Lyrik. Interkulturelle und interdisziplinäre Studien].
Калейдоскоп в стихах. К поэтике пуанта в танкетке. In: Имидж, диалог, эксперимент – поля современной русской поэзии. Hg. von Chenrike Štal' und Marion Rutc. München/Berlin/Washington D.C: 2013, S.497-509.
Project-based Achievements:
A list of project-based archivements can be accessed via
this link
[in German].
Career:
Current Positions
Research assistant and doctorate student at the DFG-Centre for Advanced Studies "Lyric in transition" (FOR 2603)
since 2016: Research assistant, Trier University – department of German studies
Academic Experience
2017: Master of Arts – Slavonic and German studies
since 2016: Research assistant, Trier University – department of German studies
2014-2017: Master degree course of Slavonic and German studies, Trier University, Germany
2014: Bachelor of Arts – Russian and German Studies
2011-2012: participation in the Projekt "Deutsch-russisches philologisches Wörterbuch / Немецко–русский онлайновый словарь филологических терминов" (FiloSlov / ФилоСлов) – data obtaining and data administration
2011-2013: Student assistant, Trier University – department of Slavonic studies
2008-2014: Bachelor degree course of Russian and German Studies, Trier University, Germany