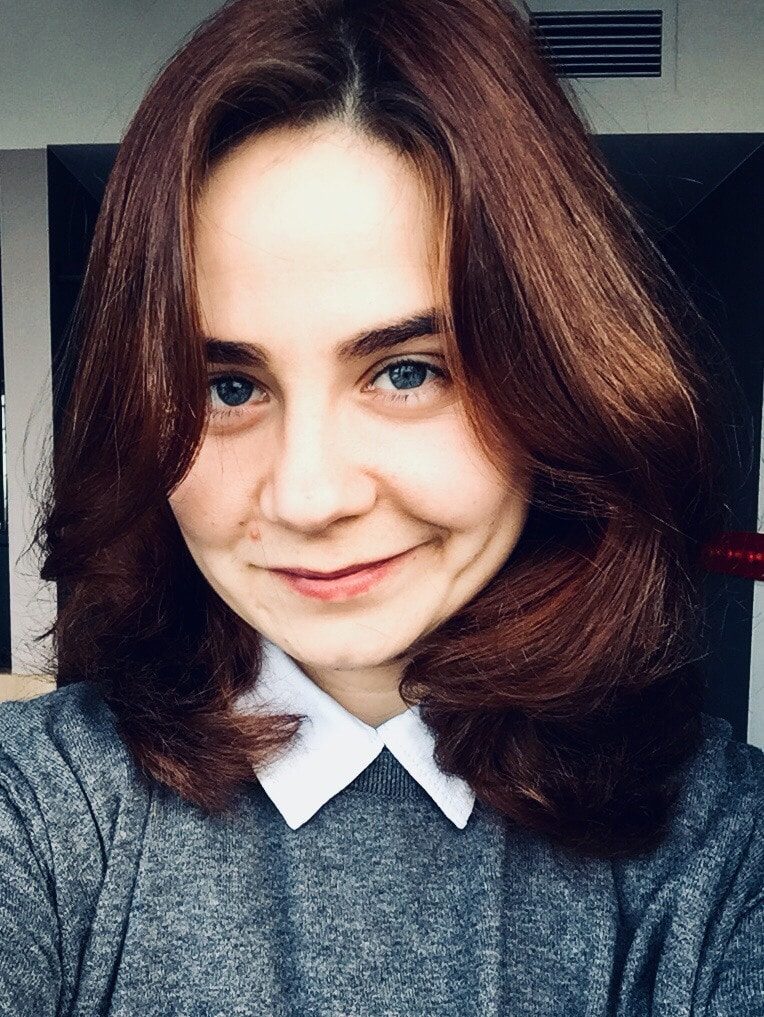 Dr. Ekaterina Friedrichs
Postdoc (on parental leave)
Employment End:
31/12/2022
Email:
evgrashkina@uni-trier.de
Phone:
+49 651 201 4140
Room:
DM 6
Project Affiliation:
F1-Transition of genre boundaries
F2-Transition of language boundaries
F3-Transition of cultural boundaries
F4-Transition of society boundaries
Research Focus:
German and Russian Contemporary Poetry
Text Linguistics
Text Semiotics
Comparative Literature
Translation Studies
Current Research Projects:
You can find an exposé in German here
Publications:
Recently published:
Екатерина Евграшкина: Семиотическая природа смысловой неопределенности в современном поэтическом дискурсе (на материале немецкоязычной и русскоязычной поэзии). Berlin: Peter Lang 2019 (Neue Lyrik: Interkulturelle und interdisziplinäre Studien, Volume 5).
A complete list in German can be found
here
.
Project-based Achievements:
A list of project-based archivements can be accessed via
this link
[in German].
Career:
Current Position
Postdoctoral Researcher
Professional Experience
August 2015 – August 2018: Research Assistant of DFG Project "Typology of the Subject in Contemporary Russian-language Poetry 1990-2010", Trier University
October 2016 – February 2018: Lecturer for Russian at the Department of Slavic Studies, Trier University (Russian [proficiency level B1], Text Linguistics, Russian Studies [History of Russia, Contemporary Russia], Translation Theory and Practice)
September 2014 – July 2015: Lecturer for German (DaF) at the Department of German Studies, Samara State University, Russia (German as the First and the Second Foreign Language)
September 2009 – July 2015: Teacher for German at the Language Center of Samara State University, Russia (Partnership with Goethe-Institute Moscow); Proficiency levels: A1–C1
November 2008 – July 2015: Graduate Assistant and Specialist in teaching methods at the Department of German Studies, Samara State University, Russia
Education and Degrees
November 2013: PhD. Doctoral thesis on "Language Nature of Hermeticism in the German Poetic Discourse of the Last Decades of the 20th Century", Samara, Russia
October 2009 – June 2013: Postgraduate studies at the Department of German Studies, Samara State University, Russia
August 2004 – July 2009: Specialist degree in German Studies, Samara State University, Russia (Diploma with honors)
February 2009 – June 2009: Additional Qualification as "Translator from German – Professional Communication", Samara State University, Russia (Diploma with honors)
September 1994 – July 2004: Grammar School with advanced German learning, Kuznetsk, Russia (High School Diploma with honors and Gold Medal for Academic Excellence)
Scholarships
March – April 2016: Research Scholarship (DAAD) of the International and Interdisciplinary Partnership (Trier University and Waseda University Tokyo), Waseda University Tokyo, Japan
October 2012 – March 2013: "Immanuel Kant" Research Scholarship for Postgraduates (DAAD), Institute for German Studies, Ruhr-University of Bochum
November 2012 – January 2013: Research Scholarship for Postgraduates (DAAD), Institute for German Studies, Ruhr-University of Bochum
Memberships
Since November 2012: Member of Russian Union of Germanists