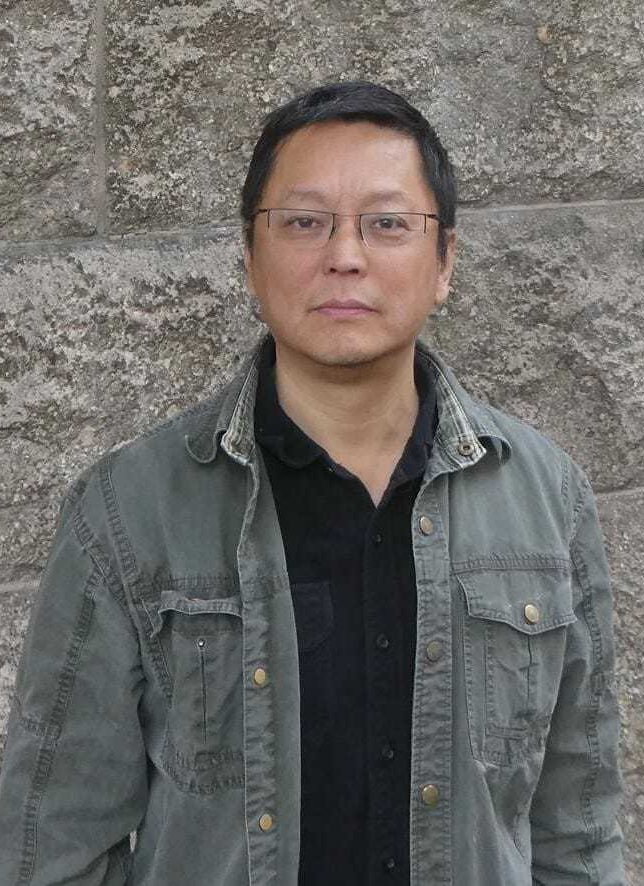 Prof. Dr. Xiaobin Yang
Active for the Research Team in Trier:
09/06/2019 - 08/09/2019
Additional working period:
25/07/2018 - 25/10/2018
Country:
Taiwan
Email:
yangxb@gate.sinica.edu.tw
Publications:
Recent Releases
Yang Xiaobin, The Three Masters of Taiwan Cinema. Taipei: INK, 2018.
Yang Xiaobin, "The Miraculous Stage of the Subject of the Drive: Postmodern Allegory of the City in Chen Dongdong's Poetry", Bulletin of Taiwanese Poetics 31.
A complete list of publications can be found here.
Career:
Current positions
Fellow of the DFG-Research group "Russophone poetry in transition" (FOR 2603)
Research Professor, Institute of Chinese Literature and Philosophy, Academia Sinica
Adjunct Professor, Graduate Institute of Taiwanese Literature National Chengchi University
Adjunct Associate Professor, Department of Chinese, National Tsing Hua University
Former positions and educational career
2015: Visiting Professor,  Department of East Asian Languages and Cultures University of California, Davis
2006–2014: Associate Research Professor, Institute of Chinese Literature and Philosophy, Academia Sinica
2006–2014: Adjunct Associate Professor, Graduate Institute of Taiwanese Literature National Chengchi University
2013: Visiting Professor, Dipartimento di Studi sull'Asia e sull'Africa Mediterranea Università Ca' Foscari (Venice, Italy)
2004–2006: Croft Associate Professor of Chinese (Tenured), Department of Modern Languages, University of Mississippi
2002–2003: Visiting Professor, Center for Literary Theory Studies, Beijing Normal University
1998–2004: Croft Assistant Professor of Chinese, Department of Modern Languages, University of Mississippi
1997–1998: Assistant Professor of Chinese, Department of Modern Languages and Literatures Fairfield University
1996: Ph.D., Yale University, East Asian Languages and Literatures
1991: M.A., University of Colorado at Boulder, Oriental Languages and Literatures
1985–1989: Junior Research Fellow, Institute of Literature, Shanghai Academy of Social Sciences
1985: B.A., Fudan University (Shanghai, China), Chinese Literature
Major Awards
2013–2019: Ministry of Science and Technology Research Grant (Taiwan)
2017: Distinguished Talent Award, Ministry of Science and Technology (Taiwan)
2007–2013: National Science Council Research Grant (Taiwan)
2010: Distinguished Talent Award, National Science Council (Taiwan)
2004: Faculty Research Fellows, University of Mississippi
2001: Fulbright-Hays Faculty Research Abroad Grant, US Dept of Education
2001: Researcher/Scholar Recognition Award, University of Mississippi
2001: Faculty Summer Research Grant, University of Mississippi
2000: CSCC National Program for Advanced Study and Research in China
2000: Faculty Summer Research Grant, University of Mississippi
1999: NEH Summer Stipends
1999: Faculty Summer Research Grant, University of Mississippi
1995: Whiting Fellowship
1995: Henry Hart Rice Fellowship, Yale Center for International and Area Studies
1995: John F. Enders Fellowship for Dissertation Research
1991–1995: Yale University Fellowship
1994–1995: Pacific Cultural Foundation Research Grant
1994: Pre-Dissertation Research Grant, Yale Center for International and Area Studies
1993: Cheng-Lee Fellowship for Summer Research, Yale University
1992: Research Grant, Council on East Asian Studies, Yale University