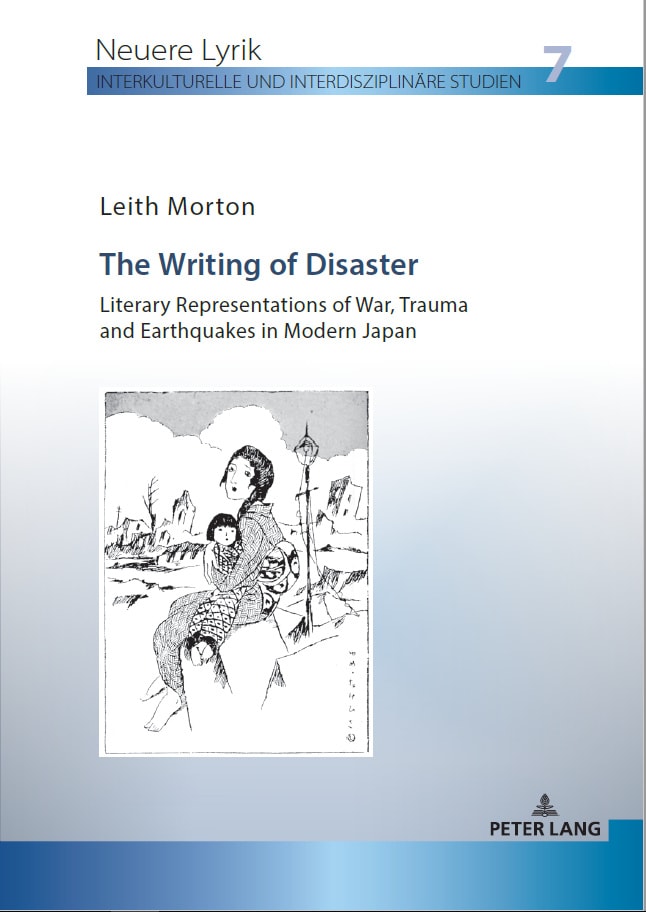 Series "Neuere Lyrik" Volume 7: The Writing of Desaster - Literary Representations of War, Trauma and Earthquakes in Modern Japan
---
Leith Morton
The Writing of Desaster – Literary Representations of War, Trauma and Earthquakes in Modern Japan
This book analyzes the literature that emerged from World War II. It also examines the literature that resulted from the two major earthquakes that have struck Japan over the course of over the last hundred years. The small number of volumes previously published examining the literature of war and earthquakes in Japan have almost always focused exclusively on fiction while this volume focuses mainly on poetry. This volume breaks new ground in its attempt to draw together and analyze the literature produced by these tragedies as a single phenomenon. It provides a new template for the literature of trauma produced by such events as the earthquake that accompanied the tsunami and nuclear meltdown in northeast Japan in 2011.
The Author
Leith Morton is a Professor Emeritus at the Tokyo Institute of Technology. He has written many books on modern Japanese literature and culture. He lectured in Japanese at the University of Sydney, was the Foundation Professor of Japanese at the University of Newcastle (Australia) and a Research Fellow at Trier University.
---