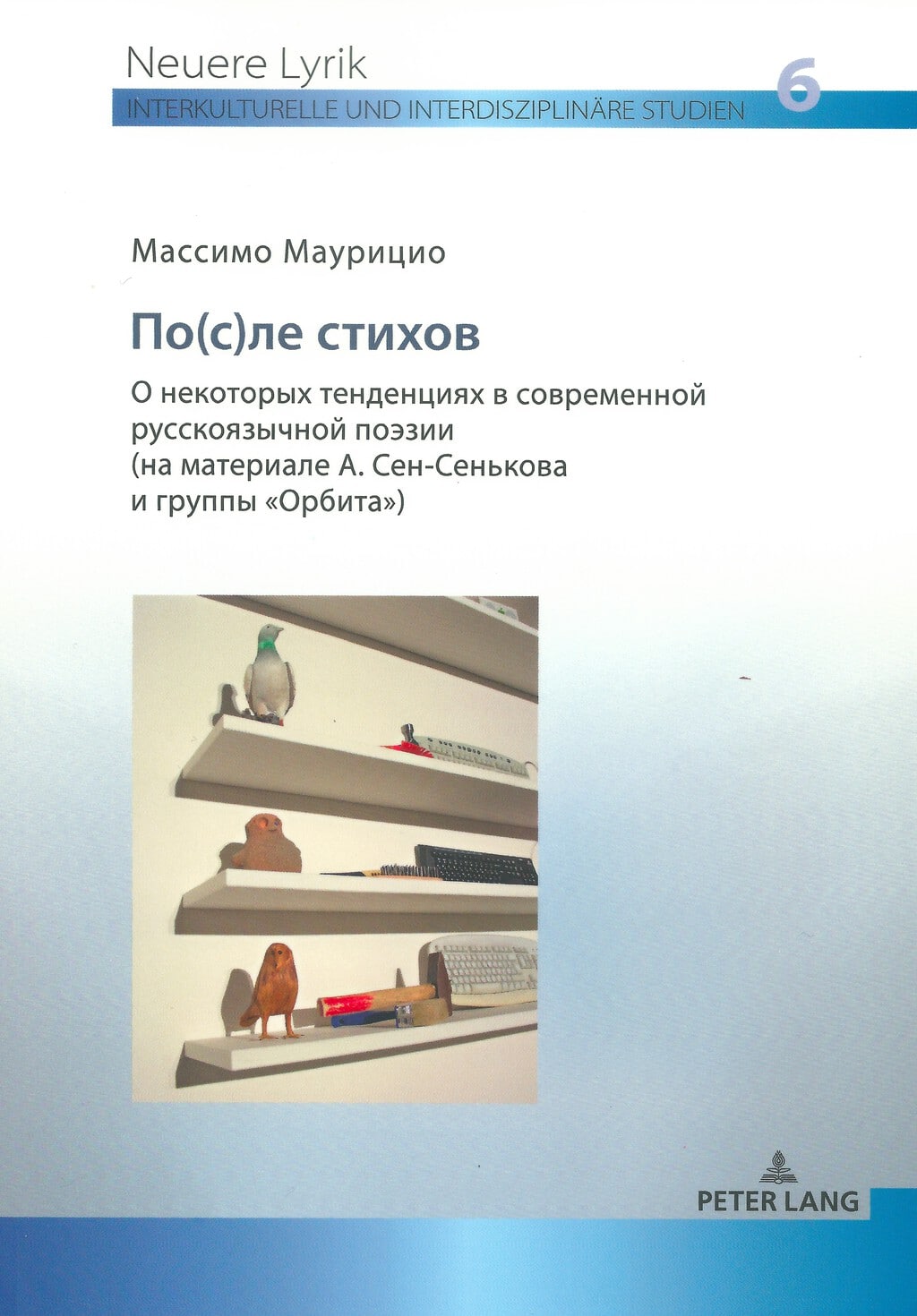 Series "Neuere Lyrik" Volume 6: По(с)ле стихов - О некоторых тенденциях в современной русскоязычной поэзии (на материале А. Сен-Сенькова и группы «Орбита»)
---
The publication was produced within the framework of the DFG project "Typology of the Subject" and the DFG Research Group "Russian-Language Poetry in Transition":
По(с)ле стихов – О некоторых тенденциях в современной русскоязычной поэзии (на материале А. Сен-Сенькова и группы «Орбита»)
Berlin 2019, Volume 6 of the series "Neuere Lyrik – Interkulturelle und interdisziplinäre Studien" (engl. Recent Poetry – Intercultural and Interdisciplinary Studies)
Content description in Russian:
В русскоязычном поэтическом пространстве последней четверти века можно наблюдать целый ряд писательских стратегий, так или иначе направленных на определение места и роли пишущего (но не только) субъекта в мире возникших после крушения советских «сценариев» (Кукулин). На примере творчества А. Сен-Сенькова и группы «Орбита» в данной книге мы обращаем внимание на выразительные, формальные и композиционные средства, с помощью которых авторы пытаются ре-индивидуализировать (Кузьмин) личное высказывание и модальности самовыражения контексте «постправды» и «текучей» современности.
---