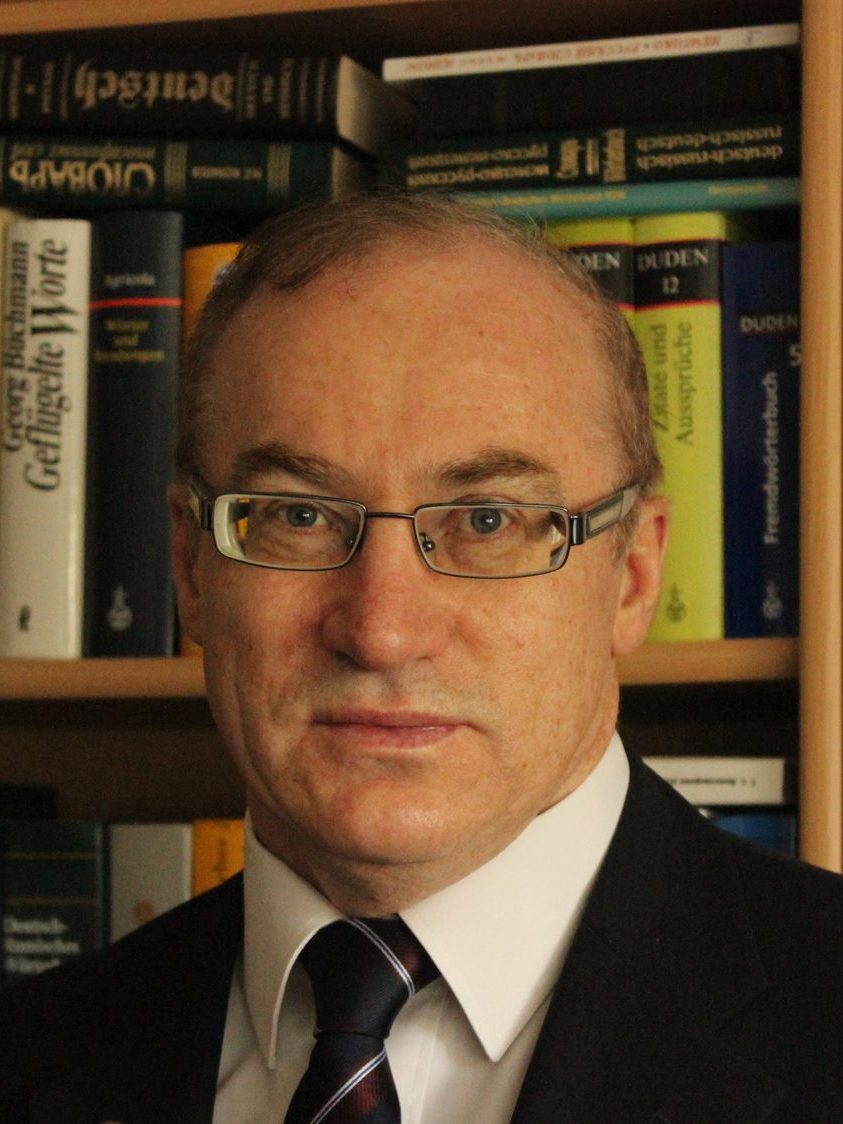 Prof. Dr. Alexander Bierich
Senior Researcher
Email:
bierich@uni-trier.de
Phone:
+49 651 201 3241
Room:
DM 125/6
Research Focus:
Die slavischen Sprachen aus kultursemantischer Perspektive
Kognitive Semantik der slavischen Sprachen (Konzepte "Leben", "Alter", "Tod" u.a.)
Kontrastive Lexikologie der slavischen Sprachen
Phraseologie und Phraseographie der slavischen Sprachen (Russisch, Polnisch, Tschechisch, Kroatisch und Serbisch)
Historisch-etymologische Erforschung lexikalischer und phraseologischer Einheiten
Slavisch-deutscher und innerslavischer Sprachkontakt
Sprachgeschichte des Russischen, Tschechischen, Polnischen, Kroatischen und Serbischen
Substandardsprachliche Varietäten im Slavischen (Prostorečie, obecná čeština, Jargons, Argots usw.)
Vergleichende Wortbildung der slavischen Sprachen
Current Research Projects:
Substandardvarietäten in der russischen Gegenwartslyrik.
Ein Buchexposé finden Sie hier.
Project-based Achievements:
A list of project-based archivements can be accessed via
this link
[in German].
Career:
This information is currently unavailable in English. Please visit the German-language version of our site for further information.