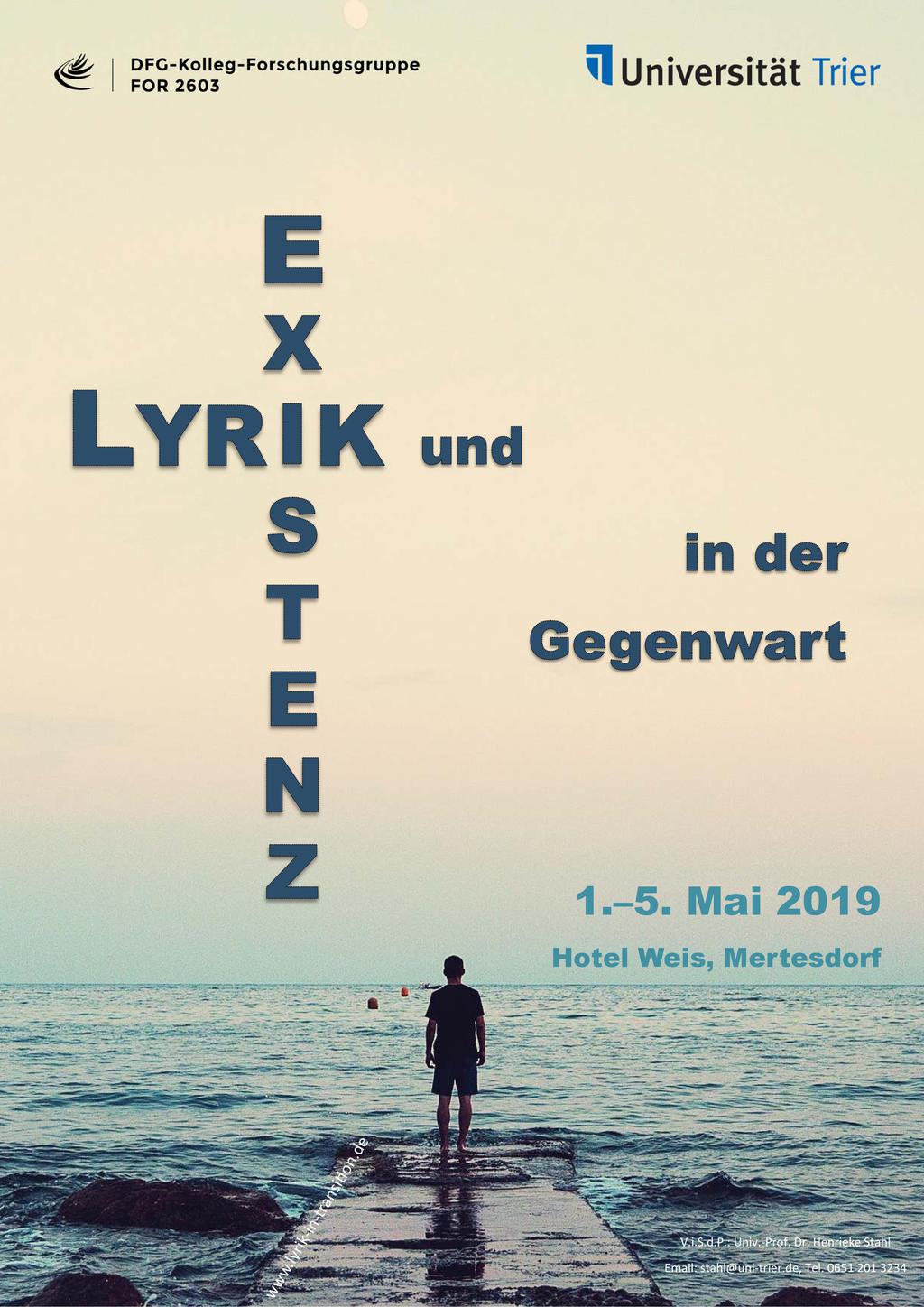 Conference – "Poetry and Existence"
---
The DFG Centre for Advanced Studies "Russian-Language Poetry in Transition" (FOR 2603) cordially invites you to the conference "Poetry and Existence in the Present"
About the conference
Existenzielle Erfahrungen an Lebensschwellen oder in "Grenzsituationen" (Jaspers) werden auch in der neueren Lyrik zum Thema, und Gedichte sind nicht selten ihrer Verarbeitung gewidmet. Die Spannweite ist groß – sie reicht von Krisenerfahrungen und Traumatisierungen, ausgelöst durch Krankheit und Tod, Krieg und Katastrophen, über Schlüsselerfahrungen im Leben, wie Geburt oder Glückserfahrungen, bis zu religiösen und mystischen Formen der Begegnung mit Transzendenz. Wie werden Existenzerfahrungen in Gedichten seit 2000 behandelt? Gewinnen sie poetologische (metapoetische) Bedeutung und wenn ja, welcher Art? Welche anthropologischen Implikationen werden in diesen Texten deutlich?
Diesen Fragen widmet sich die Konferenz Lyrik und Existenz in der Gegenwart, die von der DFG- Kolleg-Forschungsgruppe "Russischsprachige Lyrik in Transition" (FOR 2603) im Hotel Weis in Mertesdorf veranstaltet wird.
Registration via email: