Guest lecture – David Malcolm: Forms of Meaning: Mimi Khalvati's Poetry
---
The DFG Center for Advanced Studies "Russian-Language Poetry in Transition" (FOR 2603) cordially invites you to a lecture with David Malcolm and Mimi Khalvati streamed live via Zoom. Please register by e-mail with Anna Fees (anna.fees@uni-trier.de) no later than December 7th, 2021, to receive the stream's access data.
Guest lecture – Prof. Dr. David Malcolm, Professor of English Literature at the SWPS University of Social Sciences and Humanities in Warsaw:
Forms of Meaning: Mimi Khalvati's Poetry
In the first part of this event, I will discuss two of Khalvati's poems – a ghazal and a sonnet – to illustrate the semantic weight of technique in her poetry. In the second half, I will be joined by Mimi Khalvati herself to discuss central aspects of her poetic technique.
Mimi Khalvati was born in Tehran, Iran, and sent to boarding school on the Isle of Wight in England at the age of six. She has lived most of her life in London. She has published nine collections of poetry with Carcanet Press, including: The Meanest Flower, shortlisted for the T.S. Eliot Prize in 2007; Child: New and Selected Poems 1991-2011, a Poetry Book Society Special Commendation; and The Weather Wheel, a Poetry Society Recommendation and a book of the year in The Independent. She has held fellowships in the International Writing Program in Iowa, the American School in London, and at the Royal Literary Fund. Her awards include a Cholmondeley Award from the Society of Authors and a major Arts Council Writer's Award. She is the founder of the Poetry School and a Fellow of the Royal Society of Literature and of The English Society.
"Mimi Khalvati is a prolific and courageous poet who has produced what for some would be a lifetime's body of work in a short decade. The Chine, her fifth book, is a marvel of generosity, which mirrors the contours and contradictions of the poet's history."(Marilyn Hacker)
"Much is said of Khalvati as a very formal poet, yet, in the vast majority of poems here, the forms are organic to the work and don't obtrude." (Moniza Alvi)
"What I love about Mimi's poetry is the distance she travels in thought and feeling from the starting point of small detail and everyday matter, her ability to weave together the language of speech and meditation, the way she draws on her different backgrounds, her enormous but unobtrusive technical skill." (Myra Schneider)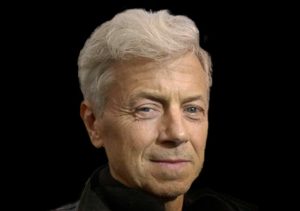 David Malcolm is a professor at SWPS University of Social Sciences and Humanities in Warsaw. Previously he taught for twenty-eight years at the University of Gdańsk. He has also taught in Japan (Tokyo University) and the USA (Fairleigh Dickinson University and Olivet College). He is author of books on Ian McEwan, Graham Swift, and John McGahern (all published by the University of South Carolina Press) and of The British and Irish Short Story Handbook (Wiley-Blackwell, 2012). He co-edited The Wiley-Blackwell Companion to the British and Irish Short Story (2008) and On John Berger: Telling Stories (Brill Rodopi, 2016). His edition of Hubert Crackanthorpe's Wreckage (1893) was published by Edinburgh University Press in 2020. He is co-editor of A Companion to Contemporary British and Irish Poetry, 1960-2015 (Wiley-Blackwell, 2021).  He is the author of numerous scholarly articles in literary studies published in collections and journals in  Britain, the USA, Germany, Poland, France, and Austria.